THE PRESIDENT'S OFFICE
MINISTRY OF EDUCATION, LOCAL ADMINISTRATION AND LOCAL GOVERNMENT
SOCIAL STUDIES- AUGUST-SEPTEMBER EXAMS
STD FIVE
TIME: 1.30 HRS 2020
NAME:_______________________________________CLASS:___________
INSTRUCTIONS
This paper consists of 50 questions

Answer all questions as per instructions given in each section

Remember to write your name and the date of today
SECTION A:MULTIPLE CHOICE QUESTIONS
Choose the most correct answer from the given alternatives and write its letter in the brackets provided
1. Which of the following is the correct meaning of environment?
All the things around our school

Water, land and air only

Living things that surround us

All non-living things that surround us

All the things that surround us including living and non- living things
2. Which of the following activities cause environmental degradation?
Planting trees

Cleaning our environment

Reforestation

Deforestation

Afforestation
3. The process of collecting and storing information for future reference is referred to as:
Record keeping

Archaeology

Museums

Historical events

Archives
4. The removal of the top layer of the soil from one place to another place is termed as:
Drought

Air pollution

Soil erosion

Environmental conservation

Afforestation
5. What is the main function of a camera in record keeping?
To write down important historical events

To take photographs/pictures of historical events

To search for places where different historical events occurred

To preserve different tools and objects of historical events

To keep written information about historical events
6. When did Mwalimu Julius KambarageNyerere die?
9th December 1961
7th April 1972
10th July 1973
26th April 1964
14th October 1999
7. The total ways of life of a particular society is referred to as:
Customs

Culture

Family

Religion

Tradition





8. Which European nation invaded Tanganyika from 1886 to 1961?
A. Portugal B. Britain C. Germany D. Italy E. Belgium
9. Which of the following instrument is used for measuring temperature?
Thermometer

Barometer

Rain gauge

Anemometer

Hygrometer
10. The daily conditions of the atmosphere recorded for a short period of time are referred to as:
A. Temperature B. Weather C. Humidity D. Climate E. Sunshine
11. The largest percentage of the earth's surface is covered by:
A. Air B. Water C. Land D. Mountains E. Forest
12. The transmission of historical facts from one generation to another generation through the words of mouth is historically known as:
A. Archaeology C. Historical site E. Museums
B Archives D. Oral traditions
13. One of the ways of conserving water sources is:
A.Dumping wastes in to the water bodies
B. Avoiding illegal fishing methods like the use of dynamites
C. Burning bushes
D. Cutting down all the trees along the water bodies
E. Directing the water from the industries in to the river, ocean or lake
14. The moving air is known as:
A. Temperature B. Humidity C. Wind D. Gas E. Water
15. When did Tanganyika get her independence?
A.9th December 1961 C. 10th December 1963 E. 26th April 1964
B. 9th December 1962 D. 12th January 1964
16. The special places or buildings where tools and objects of historical events are kept are known as:
A. Museums C. Anthropology E. Oral tradition
B. Archives D. Archaeology
17. Who discovered the skull of the earliest man at Olduvai Gorge in 1959?
A.Karl Peters C. Vasco da Gama E. Charles Darwin
B. Dr. Louis Leakey D. David Livingstone
18. In which region is KondoaIrangi historical site found?
A.Arusha C. Dodoma E. Tanga
B. Iringa D. Ruvuma
19. The instrument that is used to measure wind speed is called:
A. Anemometer C. Wind vane E. Thermometer
B. Barometer D. Rain gauge
20. The president who served for a long period of time in Tanzania was:
A. Mwalimu J.K. Nyerere C. Ali HassaniMwinyi E. JakayaMrishoKikwete
B. Benjamin William Mkapa D. Rashid MfaumeKawawa
21. What is the name of the following instrument?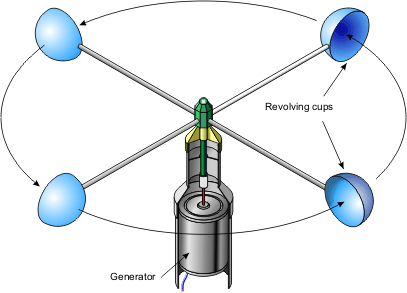 A. Anemometer
B. Wind vane
C. Hygrometer
D. Wind sock
E. Barometer
22. Which one among the following is NOT an element of weather?
Sunshine C. Temperature E. Air pressure
B. Humidity D. Barometer
23. The Iringa declaration of 1972 advocated on:
A. Socialism C. Tourism E. Fishing
B. Agriculture D. Industry
24. The Tanzania and Uganda (Kagera) war was fought from:
A. 1905-1907 B. 1914-1918 C. 1961-1967 D. 1978-1979 E. 1990-1995
25. Keeping records of historical events is very important because:
It helps us to remember and learn from the past events

It helps us to forget the past

It helps us to loose important information about the past events

It help us to get wrong information about the past

It creates conflicts in the society
26. Which historical event do the Tanzanians remember on 14th October of every year?
Independence of Tanganyika D. Death of Mwalimu J.K. Nyerere

Independence of Zanzibar E. Union of Tanganyika and Zanzibar

Zanzibar revolution
27. The process of loving your country and being ready even to die for it is termed as:
A. Citizenship C. Freedom E. Patriotism B. Nationality D. Unity
28. Which of the following was the first group agents of colonialism to arrive in Tanganyika and Zanzibar?
Missionaries C. Traders E. Portuguese

Explorers D. Arabs
29. The study of weather is known as:
Climatology C. Archaeology E. Meteorology

Astronomy D. Zoology
30. The main source of water is:
A. Sun B. River D. Lake C. Ocean E. Rainfall
31. The process of cutting down trees without replanting others is known as:
A. Overgrazing B. Deforestation C. Afforestation D. Deforestation E. Destocking
32. A person who is admired by his courage and outstanding achievement in the society is known as:
A. Leader B. Citizen C. President D. Hero E. Elite
33. The total way of life of a particular group of people or society is called:
A. Tradition B. Customs C. Culture D. Religion E. Norms
34. Which of the following is one of the effects of destroying our environment?
A. Availability of food C. Availability of resources E. Increase of plants and animals
B. Outbreak of diseases D. Enough rainfall
35. In which year did Tanzania re-introduce multiparty system?
A. 1985 B. 1992 C. 1965 D. 2005 E. 2010
36. Who was the leader of Majimaji war?
Abushiri C. KinjekitileNgwale E. Isike

Bwana Heri D. Mkwawa
37. The following are the names of the African heroes who resisted colonial invasion in Africa, EXCEPT:
KinjekitileNgwale C. Vasco da Gama E. SamoreToure

Chief Lobengula D. DedanKimathi
38. Tanzanite are minerals that are mined only in Tanzania at a place known as:
A. Mererani B. Mwadui C. Kiwira D. Songwe E. Songosongo
39. If you cut down trees and then you replant others, you practice environmental conservation process known as:
A. Afforestation B. Reforestation C. Deforestation D. Land pollution E. Overgrazing
40. The amount of rainfallon the earth's surface is measured by an instrument called:
A. Rain meter B. Rain gauge C. Thermometer D. Anemometer E. Hygrometer
SECTION B: SHORT ANSWERS QUESTIONS
Answer the following questions by supplying the correct answers in the space provided
The removal of the top layer of soil from one place to another is called__________________




What is the function of the instrument shown by the picture below in record keeping?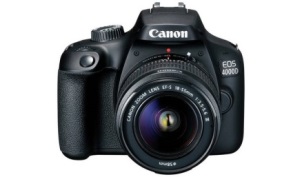 _______________________________________________
Write down two advantages of wind
________________________________

_________________________________

Name the element of weather measured by using the instrument shown by the diagram below
______________________________
Write down two disadvantages of not keeping records of historical events

________________________________________________________

_____________________________________________________

List down two effects of mining activities on environment

______________________________________________________

_______________________________________________________

Who discovered the skull of the earliest man at Olduvai Gorge?_________________________

The policy of Free Market Economy was introduced by president_________________________

The historical sites that are famous for rock paintings in Tanzania are___________________________________________and___________________________